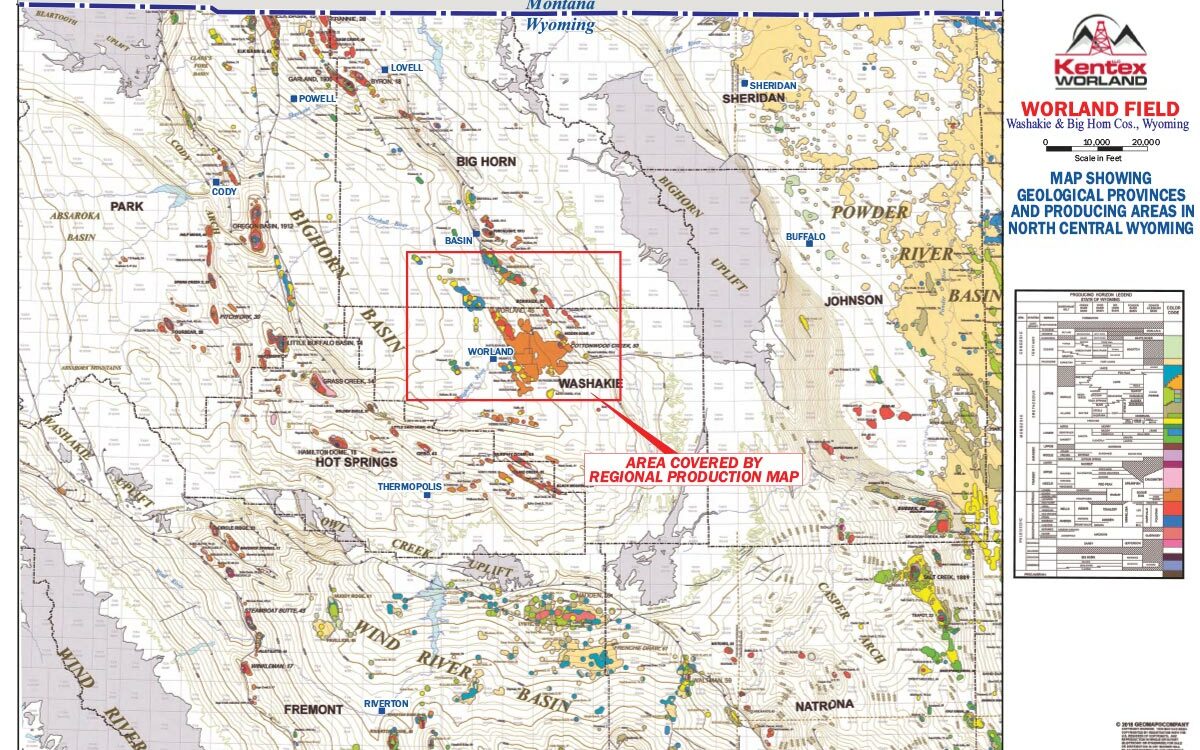 Worland Field Overview
The Worland Field was purchased by Kentex in late 2018 from Devon Energy. The asset is a reserves giant boasting over 3.8 TCF OGIP and over 1 Billion BO OOIP underneath 52,000+ gross acres all held by production.
Asset highlights include:
80+ long life producing wells

7 stacked pay zones with a mixture of oil and rich gas

70+ drillable locations

3rd party reviewed 3P future net revenue of over $6 Billion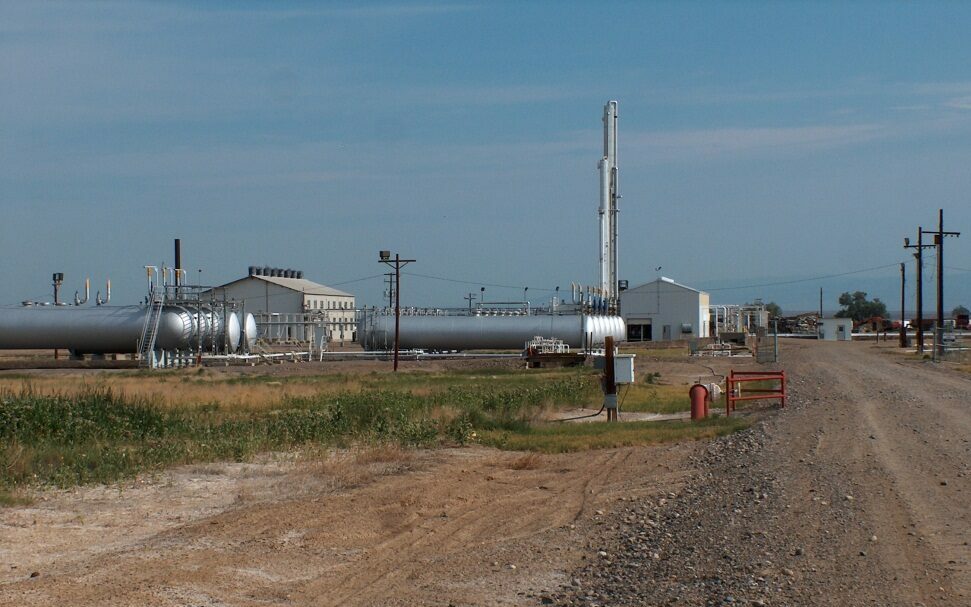 The Worland Plant
The Worland Plant is a state of the art cryogenic facility fitted with a turbo expander  which was originally operated by Pure Oil Company and then by Unocal and Devon Energy. The 20 MMSCFD plant currently produces Propane, Butane, and Natural Gasoline which is sold to various retailers and end users. In addition, the plant also has access to rail markets via a spur located on the site of the plant.